Marian Rosu
From: Bucharest, Romania
Historical Info: Began taking piano lessons at the age of 4.  By the time he was 8 yrs old, he began composing classical melodies on his piano.  While in high school, he started constructing his studio where the art of creating digital music took place utilizing software such as Fruity Loops.  His main focus is electronica.
Inspiring Artists: Beethoven, Mozart, Daft Punk, Justin Timberlake, Michael Jackson, ABBA, Royksopp, Timbaland, Pharrell, Quincy Jones, Tiari.
Why Music: "Music is life.  Music brings life to people and bonds every human emotion in a way that can only be described in the arts.  Music is in me and is a part of me, as it is in you.  We are all interconnected to music.  Without music, there is no life."
Fun Facts: Marian has produced and released 3 albums under his production name "Modeo" and has had 7 singles aired by local radio stations in Grand Rapids, MI. 
Contact: marianrosu@prestige-sound.com
Scott Cressy
From: Grand Rapids, MI
Historical Info: Started musical career at KLQ 94.5 in 1996, rapidly moved into the nightclub and bar scene.  He has held local residencies, and performed in venues such as The BoB, Tavern on the Square, My Bar, Hub's Inn, Margarita Grill, The Score, Brickhouse and Louies in Grand Rapids.  The Gate in Big Rapids, Kabaret at Firekeepers Casino in Battle Creek, Grand Valley State University as well as numerous events in western Michigan.
Inspiring Artists: BT, Armin van Buuren, Tiësto, Royksopp, Daft Punk, Run DMC, etc… Too many to name!
Why Music: "There is an aspect of music in every culture, and culture is a journey in itself"
Fun Facts:  Military veteran, awarded for volunteer services while studying in Ghana, Africa.
Contact: scottcressy@prestige-sound.com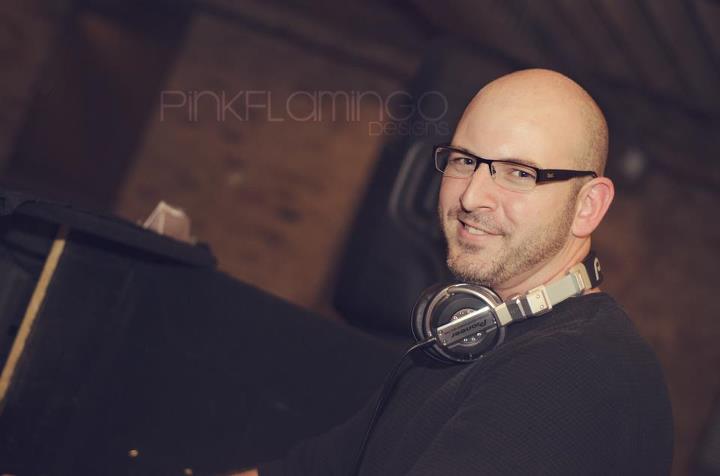 Nik Gevorkyan
From: Baku, Azerbaijan Republic of former Soviet Union
Historical Info: From a very early age, Nik had a good ear for music, was able to play difficult pieces of music on piano at the age of 5 by memory after only reading the music once or twice.  Music was always 'around' while growing up, Nik's father was in a pop band in the early 70's and worked with the likes of artist dubbed as "Soviet Sinatra".  Moving to United States in 1991 expanded the exposure and love for a lot more genres of music and shortly after, his DJ career has begun.  Never turning down a venue and always striving to provide fun and unforgettable experience is what drives this DJ's love for entertaining people.
Inspiring Artists: Other than of course his father, inspiration comes from the likes of The Beatles, Chicago, Earth, Wind and Fire to newer artists and producers such as Pharrell, Zedd, Timbaland, Dr. Dre and Justin Timberlake.
Why Music: "Music is always all around us – each one of us is a composer of their own symphony…which is life"
Fun Facts: Linguistically fluent in English and Russian, musical fluency spans across vast variety of nations giving him a unique ability to mix any type of music with a little European flavor on top
Contact: nikg@prestige-sound.com
Andy Schaefer
From: Sparta, MI
Historical Info: Started musical career playing percussion in 6th grade.  First band "punk rock" freshman year.
Inspiring Artists: BT, Paul Oakenfold, Prodigy, Moby, old school stuff – New order, A-ha, Depeche Mode, Dead Kennedys, Black Flag, Eurythmics, Inxs.
Why Music: "I appreciate music of any style and type.  Music tells a story, captures a feeling, defines a moment."
Fun Facts: Co-founder of Schaefer Cider Co.
Contact: andys@prestige-sound.com